First Listen: Hippo Campus, 'Bashful Creatures'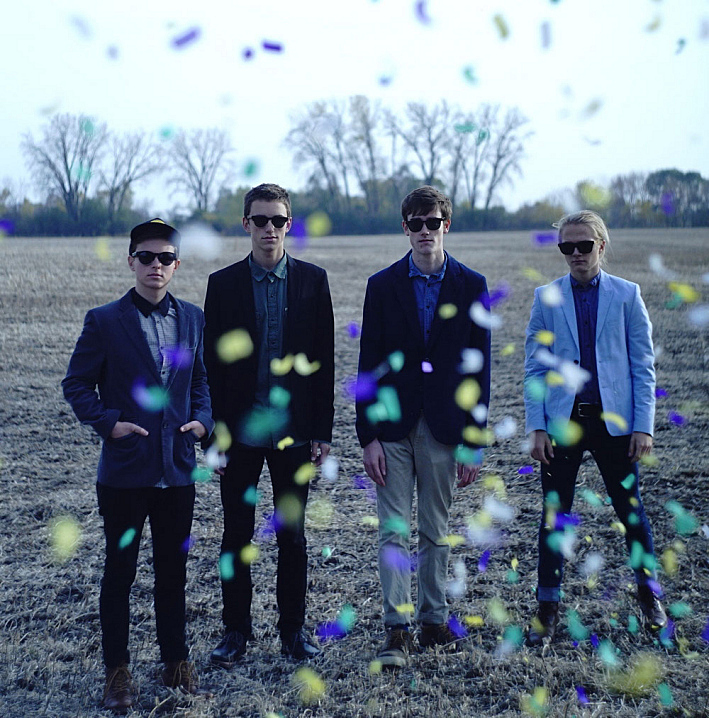 It feels extravagant to call Hippo Campus's debut EP long-awaited, given that the quartet of 18-to-20-year-olds only started playing together last year, but their buoyant lead single "Little Grace" created such a strong impression that they have already been voted as one of the best new bands in City Pages' annual Picked to Click poll and marked as a "Buzz Band to Watch" by tastemaking British music mag NME.
None of which really matters, of course, if their album fails to live up to all the prodigious expectations that have been laid out ahead of them so far. Today, it is a delight and a relief to report that "Little Grace" was no fluke — all six tracks on their all-too-short Bashful Creatures EP reveal them to be a polished band that manages to be just as playful as it is sophisticated.
There are two defining elements to Hippo Campus's sound, and both are featured prominently throughout Bashful Creatures. The first is frontman Jake Luppen's youthful, glycerin voice, which he pushes through little loop-di-loops, swoops, and yelps with such ease that it almost comes off as arrogant--there is a sense that these summertime melodies are just the tip of the popsicle in terms of his complex capabilities. The second defining element is lead guitarist Nathan Stocker's crystalline, crisp, and nimble playing, which serves as a foil to Luppen's voice by echoing his melodies and then cascading into arpeggiated counterpoints. The EP is recorded so cleanly that you can hear every note, leaving no room for errors--which doesn't seem to be an issue, because they don't seem to make any. When they come together as a quartet, falling into a perfect harmony over the precise crack of a snare hit, they feel impenetrable.
Much like the single "Little Grace" did when it debuted earlier this year, Bashful Creatures will leave the listener wanting more. As a final chorus of voices rings out over fading guitars an air of anticipation lingers, and the promise of this exciting new group feels palpable.
Bashful Creatures will be available for purchase next Tuesday, Nov. 18.
Resources
Related Stories
Hippo Campus perform live in the Current's studios For a band who have yet to release an LP - or even an EP, for that matter - the young band Hippo Campus are doing pretty well for themselves. They're the toast of the local live music scene this summer, and they stopped by our studios to play a few songs and talk about their wild ride to critical and popular acclaim.
Hippo Campus emerge from the bustling underground all-ages scene Though they have only been performing together for a year, the four musicians in Hippo Campus have already spent time refining their skills in other bands. The four met up at the St. Paul Conservatory for Performing Artists and became fast friends, which eventually led to them forming an exciting new project.
1 Photo
Hippo Campus' Bashful Creatres EP album art

(Hippo Campus

)