First Listen: Aero Flynn, 'Aero Flynn'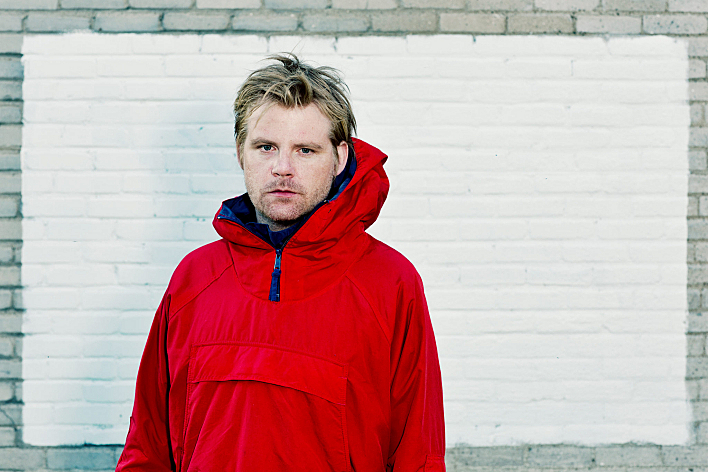 There is an intriguing, almost intoxicating appeal to mythologizing indie rock stars from the Midwest--especially those who hail from the unassuming little college town of Eau Claire, Wisconsin. So when I came across yet another story about a bearded dude on the prairie who funneled a tortured period of isolation and illness into a willowy, woolen album, I was not only skeptical, but downright leery. And yet the music pulled me in, and now the narrative and the songs have become inseparable.
The short version of this particular story is that the frontman of Aero Flynn, Josh Scott, used to front a band in Eau Claire in the early 2000s that rivaled Justin Vernon's college band, DeYarmond Edison. In fact, the two bands shared members--both Scott's Amateur Love and Vernon's DeYarmond Edison featured brothers Phil and Brad Cook, who would eventually form Megafaun, and drummer Brian Moen, who would later play in Peter Wolf Crier--and the overlapping nature of the two projects fostered a sense of friendly competition and mutual respect between the two frontmen.
After a few years of success in their hometown the musicians scattered, and Vernon ended up moving with his DeYarmond Edison bandmates to North Carolina while Scott abandoned music and retreated to Chicago. But Scott's legacy endured. "Josh Scott was the ambassador of my heart for many years," Vernon has said, while another Eau Claire music scene alum, Chris Porterfield of Field Report, writes that, "Amateur Love were and remain the best band I have ever seen."
Now, after spending a decade off the grid navigating around both mental and physical illnesses, Scott is using Aero Flynn as his flare gun to signify that he's still alive. Which explains both the urgency and the fragility of the nine tracks on this debut album; though it was recorded at Vernon's studio in Eau Claire, it sounds like it could have just as easily been beamed down to Earth from the airlock of a space station, the first transmission from an explorer lost in the mesosphere.
The most alluring thing about Aero Flynn is how sharply Scott's cherubic voice contrasts with the propulsive and unsettling nature of his space station confessionals. "Can I feel you?" he sighs over the vaguely tribal rhythms of "Crisp," and it sounds more like a desperate plea than a come-on. There is a deep desire for connection that appears again and again in the lyrics on the album, but all the while distorted vocal effects, searing guitar parts, and assorted blips and beeps interrupt Scott's transmissions and threaten to change his frequency altogether. And yet he continues to float through the darkness with his hand outstretched, always searching, ever hopeful.
The cast of characters that have assembled behind Scott have already made Aero Flynn a bit of a buzz band locally (the live band includes Solid Gold's Adam Hurlburt, Bon Iver's Mike Noyce, the Ericksons' Ben Lester, and omnipresent brothers Jake and Jeremy Hanson), and the ongoing support they have received from Vernon will likely propel them further into the national spotlight. But listening to Aero Flynn, one gets the strong sense that Scott didn't record this album so he could receive pats on the back from his Eau Claire peers. If you choose to embrace the backstory and allow it to dance alongside the music, one gets the sense that his reasons for writing and recording these songs were not only hefty, but inescapable.
"I believe that this record, this long-awaited record, is quite seriously a life-or-death record," Chris Porterfield insists. "And it must be heard in the context of deferred health, deferred relationships, deferred dreams, deferred healing."
Aero Flynn are the in-studio guests on this week's Local Show, which airs Sunday at 6 p.m. on 89.3 The Current. The band will play an album-release show on Friday, April 3, at the 7th St. Entry with Carroll and Matt Latterell.
Resources
1 Photo
Aero Flynn - Aero Flynn

(Album art

)