Al Church performs in The Current studio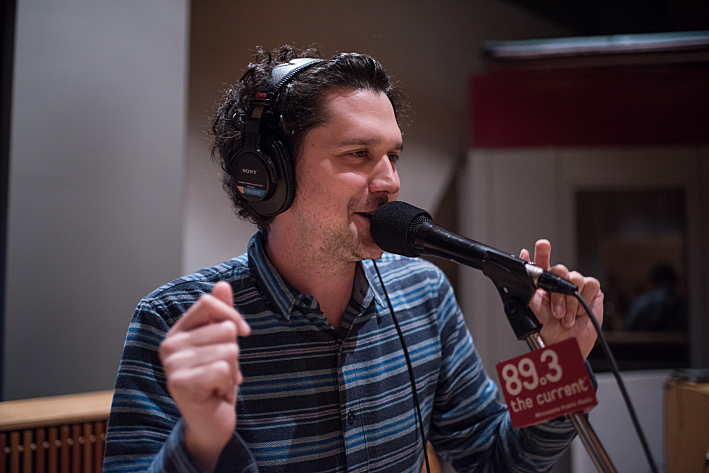 "For me, it's about flings, it's about love lost, it's about love."
This summer's best slice of yacht rock to come out of the Minnesota music scene is Duluthian Al Church's solo debut Next Summer. The album was released in March, and this summer Church and his band are out on the Twin Towns playing some of the groovy new tracks. They stopped by The Current studio to chat with David Campbell, to play a few songs from the new record, and to sing "Happy Birthday" to both Church and Prince. Topics discussed included tribute bands, Church's swimsuit, and, of course, summer.
Songs Performed
"Next to You"
"Happy Birthday"
"You and I"
"You Came Into My Life"
Hosted and produced by David Campbell
Engineered by Michael DeMark
Web feature by Jay Gabler
6 Photos
Al Church and his band in The Current studio

(Nate Ryan/MPR

)

Al Church and his band in The Current studio

(Nate Ryan/MPR

)

Al Church and his band in The Current studio

(Nate Ryan/MPR

)

Al Church and his band in The Current studio

(Nate Ryan/MPR

)

Al Church and his band in The Current studio

(Nate Ryan/MPR

)

Al Church and his band in The Current studio

(Nate Ryan/MPR

)
View 5 more photos