First Listen: Kurt Vile, 'b'lieve I'm goin down...'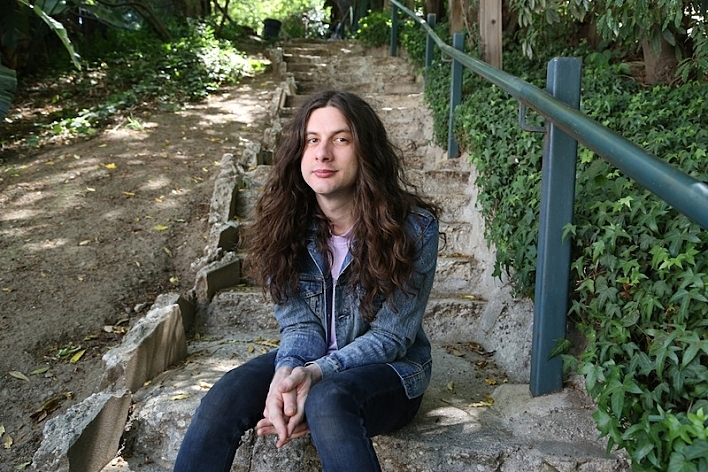 How many albums will it take for Kurt Vile to overcome being known as "the guy who quit The War on Drugs?" For his sixth studio album, b'lieve I'm goin down... Kurt Vile seems to have solidified his musical identity. He sounds wise beyond his years, and yet he meanders through life and leaves his followers wondering where the music stops.
You might consider him this generation's Neil Young. Every album could be the last while each song sounds like the beginning of a new thread in his music career. Vile has resisted making a rock record and his fans have rewarded him. b'lieve I'm goin down... is a singer-songwriter album dressed up for people who want him to be considered a rock musician. Recorded in various locations, the thing that ties the songs together isn't an instrument or a studio, it's Vile's voice and writing.
He's the coolest person you know and he doesn't seem to care. You have to be cool for Kim Gordon to pen your album promo copy. In her words, "Kurt does his own myth making; a boy/man with an old soul voice in the age of digital everything becoming something else, which is why this focused, brilliantly clear and seemingly candid record is a breath of fresh air."
b'lieve i'm goin down... tracks
01 Pretty Pimpin
02 I'm an Outlaw
03 Dust Bunnies
04 That's Life, tho (almost hate to say)
05 Wheelhouse
06 Life Like This
07 All in a Daze Work
08 Lost My Head there
09 Stand Inside
10 Bad Omens
11 Kidding Around
12 Wild Imagination
Resources
Related Stories
Kurt Vile performs in The Current studio Philly rocker Kurt Vile has been a psych-rock and folk-influenced racket for the better part of a decade now, both as a founding member of the indie-rock band The War on Drugs (which he left in 2008) and also as a solo artist.
Rock the Garden 2014 Rock the Garden has come and gone, but after ten bands, thousands of people and countless smiles, we can say that the Garden has officially been rocked. Find all the coverage here, and tune in this weekend to hear our Rock the Garden broadcast.