Help us compile The Current's 893 Essential Albums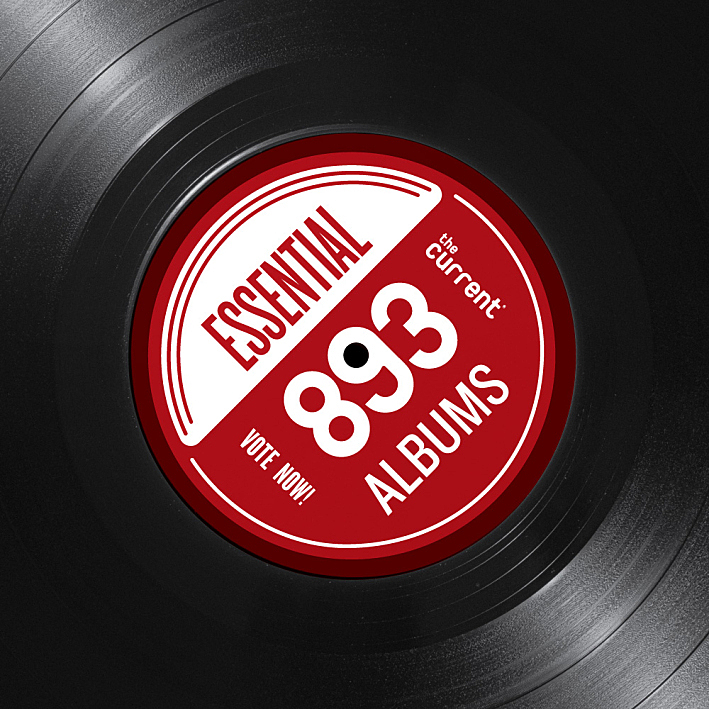 As if we haven't already had enough musical madness this month, The Current is getting even crazier: We are compiling a list of the 893 most essential albums of all time.
What are we calling this endeavor? Okay, we didn't get too crazy with the name: The Current's 893 Essential Albums. (The world needs some sanity.)
Sure, we deejays and staffers could compile a list ourselves, but that isn't nearly as much fun as fun involving you and other listeners, readers and members of The Current. We can't do this without you, seriously.
We know this will be difficult — no, nearly impossible — but do your best to rank your personal top 10 albums using the form below. Each of your picks counts as one vote for The Current's 893 Essential Albums (and enters you for a chance to win a $893 gift card to Amazon.com, good for buying music, toilet paper, you name it!). Note: Please, please, please use the format Artist - Album, e.g. The Smiths - Hatful of Hollow. We truly appreciate it.
And because we're a radio station that likes to have fun with programming, we're going to broadcast the full countdown of The Current's 893 Essential Albums according to you during Minnesota Public Radio's spring member drive this May 5 to 12 with each album's defining track, adding up to more than 82 hours of music. Yup, it's happening.
If you share your picks with friends (which we encourage!), be sure to use the hashtag #893albums so we can find you on social media. We'll be highlighting picks from listeners and The Current hosts until voting closes on April 17!
Hosts' and Staffers' Essential Albums
Mary Lucia • Bill DeVille • Mark Wheat • Jill Riley • Brian Oake • Mac Wilson • Jade • Andrea Swensson • Sean McPherson • Lindsay Kimball • Jake Rudh • Leah Garaas • Mike DeMark • Brett Baldwin • Kelsey • Nate Ryan • Anna Reed • Jay Gabler • Luke Taylor • John Moe • Dan Nass • Cecilia Johnson
The Current's 893 Essential Albums
Use this form to submit your votes for The Current's 893 Essential Albums and to enter the Amazon.com giveaway between 12:30 p.m. CT on Wednesday, March 23 and 11:59 p.m. CT on Sunday, April 17, 2016.
One (1) winner will receive one (1) Amazon.com gift card. Three (3) back up names will be drawn.
Prize retail value: $893
Taxes and expenses as a result of winning this prize are the responsibility of the winner.
We will contact the winner by Tuesday, April 19, 2016. Winner must accept by 10 a.m. CT on Wednesday, April 20, 2016.
Voting is now closed.
You must be 13 or older to submit any information to American Public Media. The personally identifying information you provide will not be sold, shared, or used for purposes other than to communicate with you about things like our programs, products, and services. See Minnesota Public Radio's Terms of Use and Privacy Statement.
This giveaway is subject to Minnesota Public Radio's 2016 Official Giveaway Rules.