Do You Wanna Dance
Ramones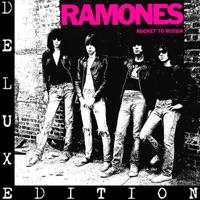 Last Played
Album
Rocket To Russia
Other songs on this album
Other songs by this artist
Animal Boy

Anthology- Hey Ho Let's Go!

Brain Drain

End of the Century

Halfway to Sanity

It's Alive

Leave Home

Mondo Bizarro

Pleasant Dreams

Ramones

Road to Ruin

Rock and Roll High School

Saturday Morning (Cartoons' Greatest Hits)

Subterranean Jungle

Too Tough to Die

Weird Tales of the Ramones

¡Adios Amigos!
---
Please note that our catalog only lists songs that we've set up within our system; not every track from an album is displayed. You may request a song that's not in our catalog by using our request form. You may also suggest a song be added to our catalog by contacting The Current.
---
Album art and preview audio provided by iTunes, related artists provided by EchoNest.