The Once-ler
Spaghetti Western String Co.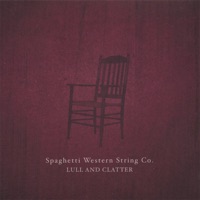 Last Played
Album
Lull And Clatter
Other songs on this album
Other songs by this artist
89.3 In-Studio Performance

89.3 The Current Founding Member Vinyl

Do Right By People

Farewell Verse

Friends With Benefits

Local Current Vol. 1

Quiet Mob EP
---
Please note that our catalog only lists songs that we've set up within our system; not every track from an album is displayed. You may request a song that's not in our catalog by using our request form. You may also suggest a song be added to our catalog by contacting The Current.
---
Album art and preview audio provided by iTunes, related artists provided by EchoNest.