Her Words Destroyed My Planet
Motion City Soundtrack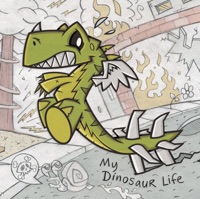 Last Played
Album
My Dinosaur Life
Other songs on this album
Other songs by this artist
89.3 In-Studio Performance

Commit This To Memory

Go

I Am The Movie

Inside Out (Single)

Making Moves EP

Making Movies

Minnesota Beatle Project Vol. 3

Panic Stations

Trampled by Turtles / Motion City Soundtrack Split 7"
---
Please note that our catalog only lists songs that we've set up within our system; not every track from an album is displayed. You may request a song that's not in our catalog by using our request form. You may also suggest a song be added to our catalog by contacting The Current.
---
Album art and preview audio provided by iTunes, related artists provided by EchoNest.