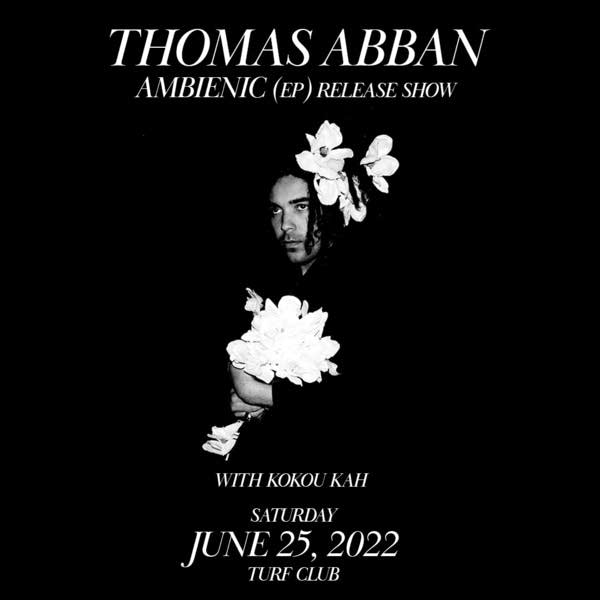 Doors open at 7:30PM | Show starts at 8:30PM | 21+ | $15
Thomas Abban is an artist in residence in existence. Born in Wales, he moved to Minnesota at the age of 10.
"I've never been from the places I've lived. In some ways, this is favorable because I will never be tied to any culture, its traditions, or practices.
Art, in particular music, is my homestead and undefinable culture. If the collective unconscious reveals itself, it is certainly through music; and if God dreams it is certainly to the sound of human creation.
As an artist, I seek the balance between the known and unknown. With music, we speak a language whose meaning is destroyed when its words are spelled out.
Artists bottle up vapor for a living, they erect invisible structures as dwelling places for the minds of others, they give wings to humanity and tell them to go take their own fire from the Gods."
---
Kokou Kah is a True Fusion Liberian-American artist; a term coined from mixing their American culture and Liberian heritage within their music. Kah grew up listening to Tupac & Bob Marley with his late uncle, and Liberian pop music whenever around his maternal grandmother. Every beat you find Kokou on will make you want to dance and his lyrics will take you into a journey of his life not far removed from yours no matter the depth of his traumas and joys.