Black History Month featured artist: Otis Redding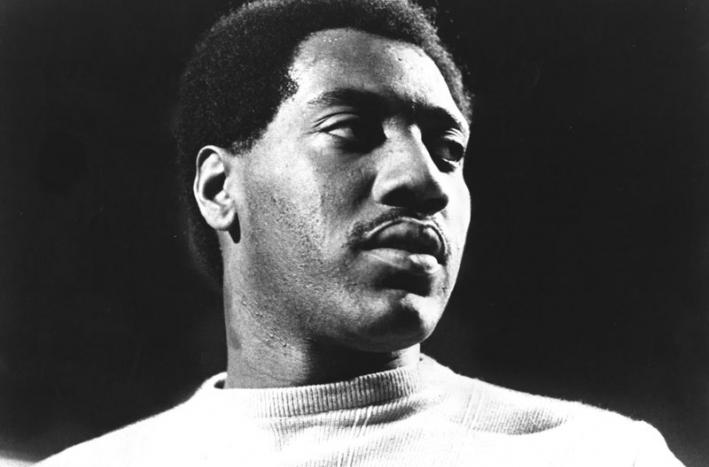 For Black History Month 2013, The Current is spotlighting a different legendary African-American musician each week. This week, we're featuring soul legend Otis Redding. Tune in to hear tracks from his catalog throughout the week, and come to the website to read more about his career.
Born in Dawson, Georgia in 1941, Otis Redding developed a passion for singing at a young age, performing in gospel choirs and absorbing the influence of blues, R&B and rock'n'roll (Little Richard was a particularly strong influence). In his late teens, his recording and performing career began in earnest, as he began competeing in radio-sponsored contests to raise his profile and dedicated himself relentless touring throughout the South. It was a few sporadic flashes of good luck that landed him his first record deals, first on Confederate Records and then on the then-fledgling Stax Records.
But was it really luck? It's hard to imagine that anyone with a voice like Redding could go unheralded for long. It seems inevitable that Otis Redding's voice — a singular and distinctive instrument imbued with grit, warmth and character — would come to embody soul. Yet it's equally hard to envision a world where Redding's career could happen without Stax Records (and especially without the label's legendary house band, Booker T. & the MG's). It was a partnership that would define the deep, Southern soul sound essential to R&B's evolution and that would indelibly shape the music of the 1960s.
Redding rapidly became the label's biggest star, with his singles and early albums selling furiously. With the music business still deeply segregated, his success mostly came through African-American radio stations and venues, but he by the mid-1960s he had earned the admiration of superstars like The Beatles and Bob Dylan, who offered him high-profile gigs on both sides of the pond and helped catapult him to greater fame.
In 1967, on the heels of hit albums like the previoius fall's ‪Complete & Unbelievable: The Otis Redding Dictionary of Soul‬ and high-charting singles like "Try a Little Tenderness," Redding's already-brilliant career hurtled unstoppably forward. He played an incendiery set at that summer's legendary Monterey Pop Festival and, a few months later, wrote and recorded what he believed was his best ever song: the rock and folk-influenced "(Sittin' On) The Dock of the Bay." Tragically, he wouldn't live to see it top the charts, as he predicted it would (against the protests of his wife and label, who weren't pleased with his new sound).
On the night of December 10, 1967 — just three days after committing "Dock of the Bay" to tape — Redding and his band boarded a plane from Nashville to Madison, Wisconsin to play a concert. The plane crashed in to Lake Monona, with Bar-Kays trumpeter Ben Cauley the sole surivor. Redding was only 26.
Given such a devastating and senseless end to a career that was only just blossoming, it's irresistible to imagine where Otis Redding's music could have gone if he hadn't boarded that plan. And yet in its own way, the songs he left us with are enough — his music possesses an electrifying soul all its own, a grace and strength that runs so deep that it seems inexhaustible. Timeless songs like "Try a Little Tenderness" and "(Sittin' On) The Dock of the Bay" yield new rewards and reveal unheard beauty with each listen.
Related Stories