Eels performs in The Current studio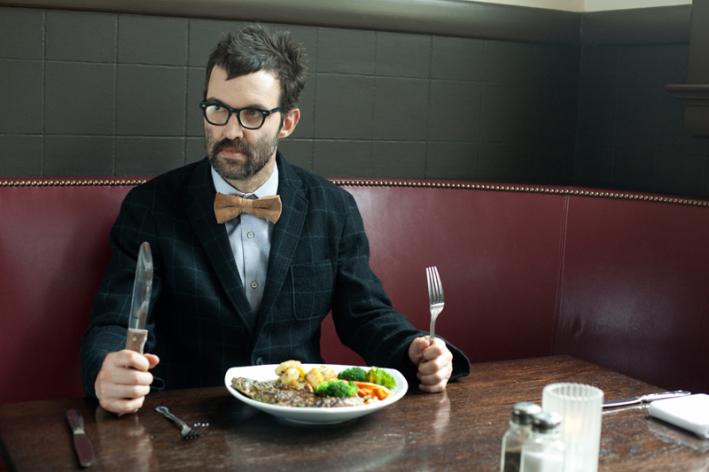 Eels, the shape-shifting and long-running band that serves as a vehicle for the neuroses, quirks and fascinations of singer-songwriter Mark Oliver Everett, have entered the eighteenth year of their prolific and always-surprising career.
Perhaps the strangest twist has come in the last few year's of Eels' existence, with releases like 2010' Tomorrow Morning showing a more sincere, optimistic side to Everett (also known as E), whose earlier work had established him as a dark, sardonic voice. Wonderful, Glorious, Everett's twelfth full-length, continues the streak of positivity, albeit with all of the singer's trademark stark and bizarre lyricism and infused at times with a snarling hard-rock sound.
In her review earlier this month, Mary Lucia appraised Wonderful, Glorious as a record that "has all of the signatures from Eels's bag of tricks -- some intensely personal lyrics, some off-the-wall what-in-the-world-is-he-talking-about moments and lots of surprises." Today, Mary welcomed Eels to the studio for their fourth in-studio performance for The Current.
Songs played: "On The Ropes, "Accident Prone" and "I'm Your Brave Little Soldier."
Related Stories