Ra Ra Riot perform in The Current studio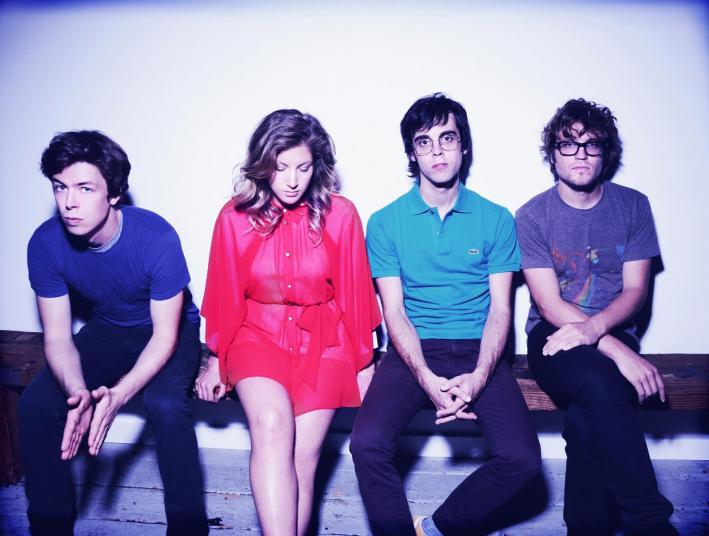 Good things come in threes with Ra Ra Riot. The indie rock quintet released their third album, Beta Love, this year. The album is influenced by sci-fi author William Gibson and inventor-futurist Ray Kurzweil. It is also the first LP from the group since the departure of founding member/cellist, Alexandra Lawn.
Ra Ra Riot stopped by The Current studio for the third time to play three songs and chat with Mac Wilson about the new record.
Songs performed: "I Shut Off," "For Once" and "Dance With Me."
Guests
Resources
Related Stories
Album Review: Ra Ra Riot - The Orchard The Orchard is very apt title for the sophomore release from Ra Ra Riot, the six-piece indie band whose debut, 2008's The Rhumb Line, was a sleeper indie hit that year.
Ra Ra Riot performs live in the Current studio Indie-rockers Ra Ra Riot formed in early 2006, when they were friends at Syracuse University. After playing several house shows and venues around Syracuse as well as a handful of national festivals, the band released their debut record, "The Rhumb Line," in 2008.
Ra Ra Riot performs in The Current studios It is unusual for young, college bands to gain widespread critical acclaim just months after their formation, but that's exactly how Ra Ra Riots story began.