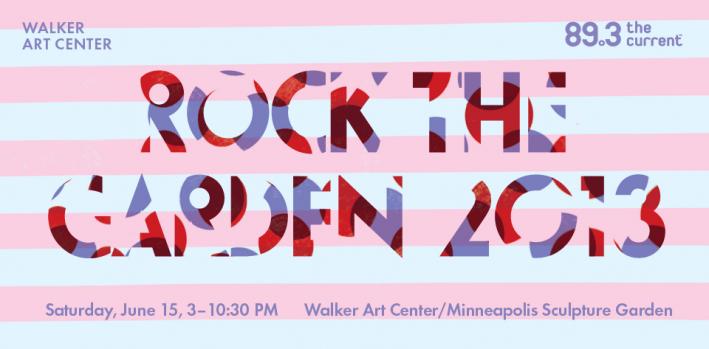 What a day. One of the most exciting and memorable Rock the Gardens is in the history books. Thanks to all who came and made it such a rousing success.
Recaps & Slideshows
Slideshow: Metric at Rock the Garden

Slideshow: Silversun Pickups at Rock the Garden

Slideshow: Bob Mould at Rock the Garden

Slideshow: Low at Rock the Garden

Slideshow: Dan Deacon rocks the underground garage

Slideshow: Scenes from Rock the Garden

Andrea Swensson's set-by-set Rock the Garden recap

Schedule
3:00 p.m. — Gates open
3:45 p.m. — Dan Deacon
4:30 p.m. — Low
5:45 p.m. — Bob Mould Band
7:15 p.m. — Silversun Pickups
8:45 p.m. — Metric
10:00 p.m. — Music ends
10:30 p.m. — Gates close
The Lineup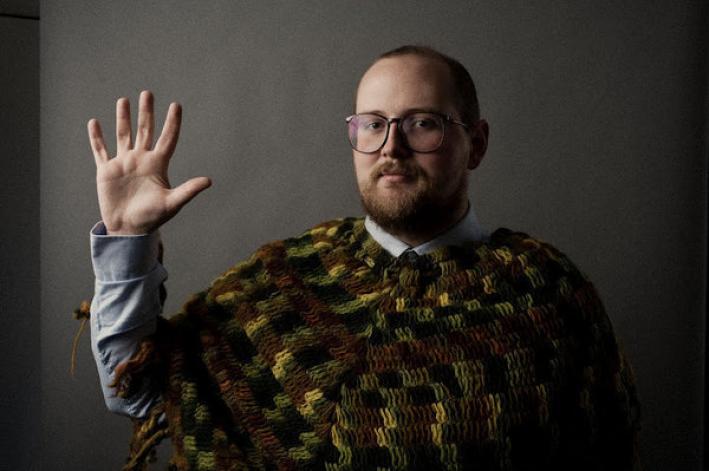 Dan Deacon is simultaneously one of the indie scene's most celebrated and most untaggable artists. His renowned live show is a flurry of absurdist electropop,wildly inventive instrumentation, psychedelic flourishes and frenetic, euphoric energy. The Current is thrilled to welcome him to the Rock the Garden stage in 2013.
Duluth, Minn.'s Low need no introduction to The Current audience, who gave them a warm welcome during their recent Current Session at the Fitz. Nearly two decades into their career as a band, the trio will make their first ever Rock the Garden appearance this year, and we couldn't be happier to have them be a part of the big day.
Legendary Hüsker Dü guitarist and co-frontman Bob Mould will return to the Twin Cities for his first appearance at Rock the Garden this year, and he's bringing a full band. He's sure to play some songs off of last year's celebrated solo album Silver Age, but don't be surprised if we're treated to some earlier classics—Mould's recent setlists are often peppered with several Hüsker Dü and Sugar-era classics.
Los Angeles quartet Silversun Pickups, with their dreamy-yet-distorted guitars and sun-kissed indie noise-pop style, are the perfect summer soundtrack—so who better to usher in sunset at Rock the Garden 2013 with the second-to-last set of the day? We're proud to invite these Current favorites to bring their unique sound to this year's show.
We're so excited to announce that one of the Current community's most treasured acts, the Canadian indie quartet Metric, will headline Rock the Garden 2013. Over fifteen years and five albums, Metric have honed an alluring sound that perfectly treads the line between synth-driven electro-pop and emotional, compelling indie rock, thanks in no small part to the dark, cerebral lyrics and mesmerizing vocal presence of the band's magnetic frontwoman Emily Haines.
Connect
Text GARDEN to 677-677 to sign up for text message updates from Rock The Garden. (Data and messaging rates may apply).
Follow @RockTheGarden on Twitter
"Like" Rock the Garden on Facebook.
Let us know on Facebook that you're attending the event.
Weather
Rock the Garden will be held rain or shine; however, staff reserves the right to cancel the event, or part of the event, due to severe weather. No umbrellas are allowed into the event. Follow @MPRWeather for the latest updates.
Live Broadcast
Can't make it in person on Saturday June 15th? Rock the Garden on the radio instead! Tune-in to The Current starting at 2 p.m. to hear interviews with the bands, and most importantly, live performances from outside the Sculpture Garden.
We'll rebroadcast highlights as a special 2-hour show on Sunday, June 30, 2013 from 4 - 6 p.m.
Getting to Rock the Garden
Walk, Bike, Bus!
If you live in the area, please walk, bike, or take public transportation.
All ticket holders are eligible for a free ride on buses and light rail to and from the event between the hours of 1 pm and 12 midnight. Visit this link to get the pass. (Metro Transit bus lines: 4, 6, 12, and 25).
Bike racks with parking for 500+ bikes and a Nice Ride bike sharing station will be located on Hennepin Avenue.
Parking
Paid event parking is available in the Dunwoody Institute lot. The Vineland Place underground ramp and Minneapolis Sculpture Garden lots are reserved for VIP ticket holders and are closed to the general public.
Eats
Enjoy cold beverages from Summit Brewing Company, Prairie Organic Vodka, and Jerry's Fresh Lemonade. Cool off with Haagen-Dazs ice cream, and select from an array of food by Butcher and the Boar, World Street Kitchen, Chef Shack, Cupcake, Best Way Gyros, and Taulelle Concessions. Food and beverages will be on sale from 3 to 10:15 pm. ID required to purchase alcohol.
Free Hydration
Bring your empty water bottle and enjoy refreshing cold water throughout the Rock the Garden concert grounds provided by Tap Minneapolis.
Special Member Benefit
Minnesota Public Radio and Walker Art Center members: Bring your member card to receive a free Rock the Garden 2013 water bottle for being a supporter!
Merchandise
During the concert, stop by our tent for all the Rock the Garden and band merchandise.
Details
This event will be filmed, photographed, or recorded by the Walker and/or 89.3 The Current. Ticket holders consent to appear in this documentation and its future use by the Walker and 89.3 The Current.
No outside food or beverages allowed in the event. No lawn furniture, coolers, or pets. No professional photography (anything with separate lenses and camera bodies) or audio recording equipment allowed. No outside soliciting. No guns allowed. All bags subject to search.
Zero-Waste Efforts
Rock the Garden is proud to be a zero-waste event in partnership with Eureka Recycling. On average, we have reduced the amount of waste per visitor to one ounce. Join us in our effort to make Rock the Garden 2013 even more successful!
Sponsors
LEAD SPONSORS

Fredrikson & Byron PA

Minnesota Twins
MEDIA PARTNER

vita.mn
OFFICIAL BEER

Summit Brewing
SUPPORTING SPONSORS

Best Buy

eTix

Häagen dazs

Prairie Vodka Certified Organic

Minnesota Original
VIP SKYBOX SPONSOR

Thomson Reuters
Resources
Related Stories
Theft of the Dial: Alan Sparwawk (Of Low and Retribution Gospel Choir) Alan Sparhawk is now a member of two bands from MN. Most recently, he's been known for his work in Retribution Gospel Choir, who played Rock The Garden this summer. But he's perhaps still best known for Low, the quintessential slowcore band from Duluth that he forned in '93 with his wife Mimi. They've put out a dozen releases, and they recorded a new one over this summer that will be out in the spring of 2011.
2 Photos
Rock the Garden

(Walker Art Center

)

Rock the Garden 2013

(Walker Art Center

)
View 1 more photos