Countdown: Artists Who Rock with Pride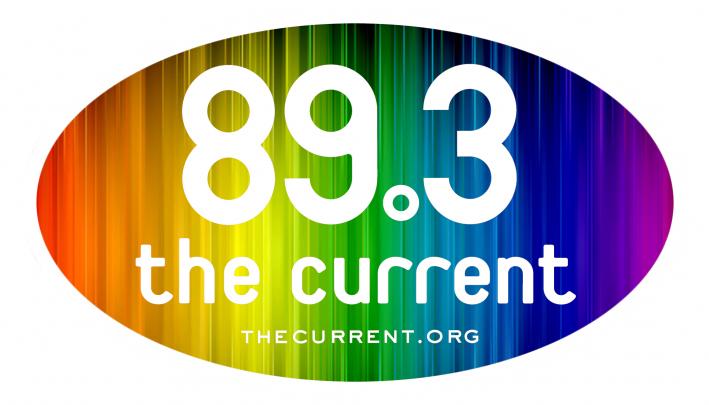 Pride Weekend is approaching, and in light of the festivities, The Current is counting down your favorite artists who rock with pride.
Mary Lucia will play the artists you the listener voted for on Friday, June 28 from 4-6 p.m.
The Countdown
1. Queen (Freddie Mercury) - "We Will Rock You/We Are The Champions"
2. David Bowie - "All The Young Dudes"
3. Tegan & Sara - "Nineteen"
4. Brandi Carlile - "Dreams"
5. Frank Ocean - "Lost"
6. Rufus Wainwright - "Oh What a World"
7. Bob Mould (Sugar) - "If I Can't Change Your Mind"
8. Indigo Girls - "The Least Complicated"
9. B-52s - "Song for a Future Generation"
10. Vampire Weekend - "Unbelievers"
11. R.E.M. - "Everybody Hurts"
12. Elton John - "Bitch Is Back"
13. Sleater-Kinney - "What's Mine Is Yours"
14. Scissor Sisters - "Take Your Mama"
15. Magnetic Fields - "Andrew In Drag"
16. Sigur Ros (Jonsi) - "Vid Spilum Endalaust"
17. The Gossip (Beth Ditto) - "Heavy Cross"
18. Tracy Chapman - "Fast Car"
19. Grizzly Bear (Ed Droste) - "Two Weeks"
20. George Michael - "Faith"
21. Morrissey (The Smiths) - "Please, Please, Please Let Me Get What I Want"
22. KD Lang - "Constant Craving"
23. Erasure - "Chains of Love"
24. Melissa Etheridge - "Come to My Window"
25. Judas Priest - "Breaking The Law"
26. Pet Shop Boys - "Love Comes Quickly"
Don't move your dial after the countdown! Mark Wheat hosts a special edition of Get Your Freak On with Pride Anthems from 6-7 p.m.
41st Annual Twin Cities Pride Festival
The festival takes place Saturday, June 29 (10 a.m. to 10 p.m.) & Sunday, June 30 (10 a.m. to 6 p.m.) in Minneapolis' Loring Park. Admission to the festival is free; beer garden wristbands are $5 with ID check, and Pride in Concert tickets are $10 in advance or $20 the day of the concert.
Pride in Concert lineup includes L'Assassins, Strange Names, Wiping Out Thousands, Buffalo Moon, Southside Desire, and many more local acts who rock with pride.
To kick off Pride Weekend, check out the free Uptown Pride Block Party on Friday, June 28 from 6 to 10 p.m.
The event takes place in uptown at Bryant Ave. & Lake St. (near Bryant Lake Bowl) and features performances from MC Foxy Tann, Sick of Sarah, Chastity Brown, and L'Assassins.
There will also be street entertainment from North Star Roller Girls, Familia Skateshop, and dance collective Epitome-No Question.
Resources
What is Spotify?
Related Stories
Artists who rock with pride As the 88th Minnesota State legislature takes up the issue of same-sex marriage, we're building a playlist with artists who rock with pride -- help us out by making a suggestion or two.
9:30 Coffee Break: Love is the Law Yesterday the Minnesota legislature passed a bill to allow same-sex marriage. Today Gov. Dayton will be signing the bill to make it official. We are acknowledging the historic moment by playing some artists who rock with pride.