Weekend Arts Roundup: Bikes, Comics and a Road Trip Recommendation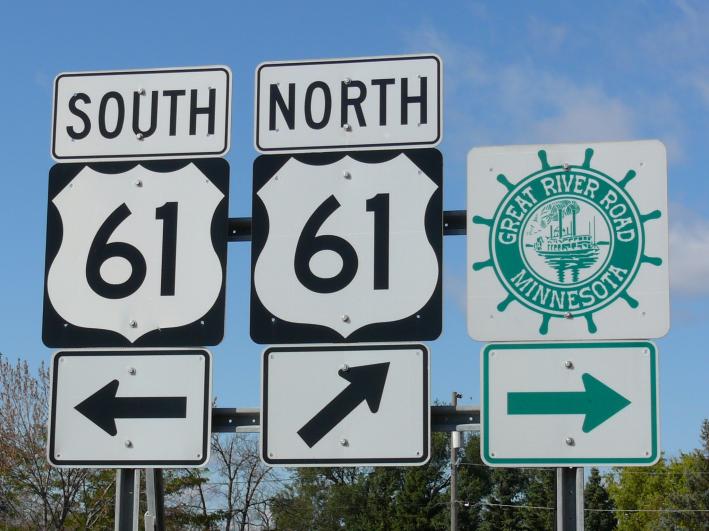 MPR News Arts Reporter Marianne Combs joins The Current's Steve Seel and Jill Riley to talk about Bike Night at the MIA, a comic-book retrospective at MCAD, and three reasons to consider a road trip to Winona, Minn.
Minneapolis Institute of Arts: This month's Third Thursday at the MIA is Bike Night, where those who cycle to the museum can enjoy valet bike parking, outdoor live music with Crankshaft and the Gear Grinders, bike night bingo and other activities. Inside the museum, look for the Minnesota Artist Exhibition Program installation, which includes Duluth-based artist Ryuta Nakajima's photographs of cuttlefish responding to and attempting to replicate the colors and designs of European paintings, Japanese prints and Islamic patterns. Bike Night is free and it's from 6 to 9 p.m. tonight at the MIA.
Minneapolis College of Art and Design: The work of renowned comic artist Jaime Hernandez is the focus of 30 Years of Locas (and Counting), an exhibition that opens this Saturday, July 20, in the Main Gallery at MCAD. Hernandez and his brothers Gilbert and Mario published the first issue of Love and Rockets in 1982, ushering in a new alternative comics scene featuring people who had rarely been seen in comics before (and inspiring the band's name). Marianne says that Arts Reporter Euan Kerr describes the exhibition as "being in the presence of Michelangelo."
Winona, Minn.: Midsummer is a good time for a road trip, and Marianne provides three reasons to consider Winona, Minn., as a weekend destination:
Great River Shakespeare Festival: Held at Winona State University, this year's productions are Twelfth Night and King Henry V. Free concerts, talks and other events round out this festival, which continues to Aug. 4.
Minnesota Marine Art Museum: This museum's thematic through-line is water, and its collection includes works by Picasso, Manet, Monet, O'Keefe, Renoir and Cassatt. Read about Marianne's recent visit here.
Minnesota Beethoven Festival: This month-long celebration of music began July 4 and takes place at six venues throughout Winona. The American String Quartet/Ariel Quartet play tonight, Thursday, July 18; Dale Warland and the Festival Chorale perform Saturday and Sunday, July 20 and 21; and the Russian National Orchestra play next Tuesday, July 23.


Marianne Combs joins The Current's Morning Show for the Weekend Arts Roundup every Thursday at 8:30 a.m. Read about all the latest arts news at the State of the Arts blog at mprnews.org.
Related Stories
---
comments powered by

Disqus