Eating and Drinking with Heavy Table's James Norton: State Fair Food Preview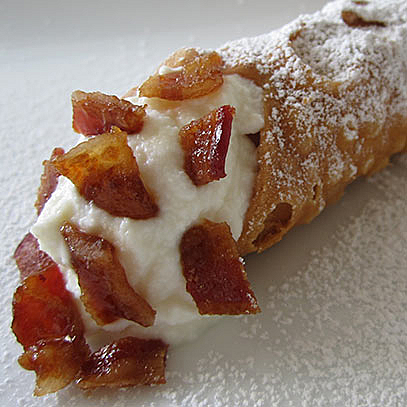 CHOW's Supertaster and Heavy Table food editor James Norton joins the Current's Morning Show to talk about the local food scene.
Today on The Morning Show's Eating and Drinking, James Norton gave Jill Riley and Steve Seel a preview of the new and exciting foods at the State Fair. They spoke about Candied Bacon Cannoli from Ole's Canoli, Wine Glazed Deep Fried Meatloaf from the Minnesota Wine Country, Comet Corn from the Blue Moon Dine-In Theater, and the Dough-sant from French Meadow Bakery.
James will be giving a follow up of all the foods he and the Heavy Table team tried live from the State Fair on Friday with The Morning Show. Visit us Friday from 6am-10am at the Corner of Judson and Nelson.
James Norton edits the Upper Midwestern food journal, Heavy Table. He's also the coauthor of a book on Wisconsin's master cheesemakers. For his Supertaster Daily videos, he samples offerings from supermarket aisles and fast-food menus. You can follow him on Twitter, fan him on Facebook, and subscribe to his YouTube channel.
Related Stories
3 Photos
Comet Corn

(State Fair Website

)

Dough-sant

(State Fair Website

)

Wine coated deep-fryed meatloaf

(State Fair Website

)
View 2 more photos
---
comments powered by

Disqus