Album Review: Nine Inch Nails, 'Hesitation Marks'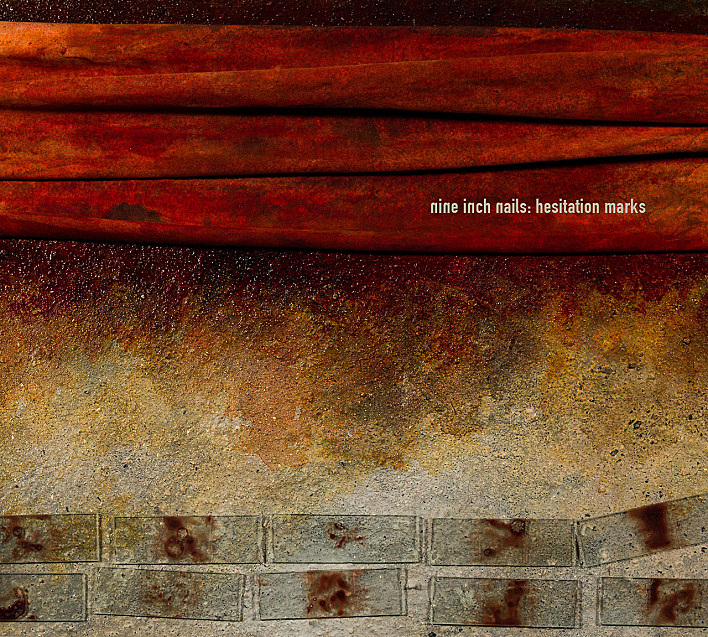 Just a couple of years ago, Trent Reznor put Nine Inch Nails on indefinite hiatus in order to work on other projects, including How to Destroy Angels — his band that features his wife (former West Indian Girl vocalist) Mariquen Maandig — and musical composition work for video games and movie soundtracks. At the time of the announcement, I know I threw myself a giant goth-flavored pity-party! Sure, I enjoyed the other projects as much as I could, but something just wasn't the same.
On Feb. 25, there was much rejoicing when Trent announced an upcoming NIN tour. I couldn't contain my excitement!
The new NIN album, Hesitation Marks, feels like a familiar friend. I swear there are synthetic sounds that ONLY Trent Reznor or Atticus Ross know how to make — you hear these sounds exclusively on NIN records! And this one is chock-full of those moments, as well as the sounds that give Hesitation Marks a career retrospective vibe.
You'll hear some of the industrial-edged angst of earlier works like Pretty Hate Machine or The Downward Spiral on "Find My Way" and "In Two"; some of the dancier material that harkens back to the With Teeth remixes on "Copy Of A" and "Disappointed; and the artsy indulgence of The Fragile can be heard on "While I'm Still Here" and its follow-up, "Black Noise."
I'm so thrilled to be listening to new Nine Inch Nails that it's virtually impossible to be critical of it, though I found myself scratching my head on the album's first and last tracks. The first, "The Eater Of Dreams," is less than a minute of building fuzz that starts off sounding like the beeps on a heart monitor but which quickly just builds into fuzz. The last track, "Black Noise," seems like it was accidentally cut from the tune before it, "While I'm Still Here."
This CD features the most King Crimson-like sounding guitar work on a NIN record; it's on the tune "All Time Low" thanks to Adrian Belew himself, who helped out on the recording of Hesitation Marks but will not be joining the band on the road, sadly.
I keep listening hoping to pick out the voice of Lindsay Buckingham (of Fleetwood Mac fame) in the background, but he seems to be buried pretty deeply in the layers. I'll keep trying.
"All Time Low" feels like my favorite song on the CD thus far, but "Copy Of A" is a close second and reminds me a lot of the repetitive phrases in "All The Love In The World" from With Teeth. The beat of "Everything" is so upbeat that once the truly heavy parts of the song kick in, they feel like sunshine and rainbows. And if you need a shot of moodiness, you'll get that in "Find My Way."
Trent Reznor may not have changed the face of music on this CD. But he reminds us of just how many times he HAS done so.
Resources
Related Stories
---
comments powered by

Disqus