Album Review: Jeremy Messersmith, 'Heart Murmurs'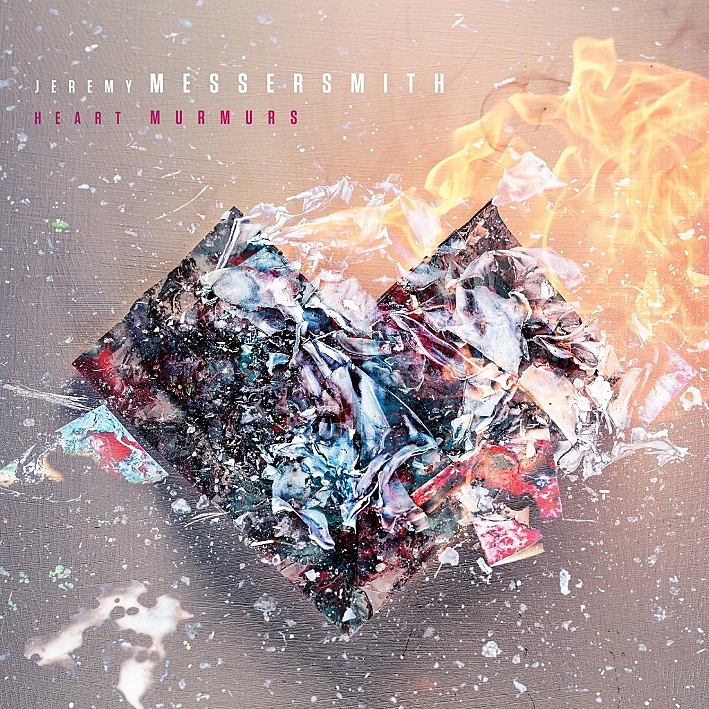 We're the Current. We've supported Jeremy Messersmith since he handed Mary Lucia a CD in a paper bag nearly 9 years ago. Of course we love his new album Heart Murmurs. We can tell you how the album shows growth — expanding on the sound of Reluctant Graveyard, with more propulsion in the drums, more deft deployment of strings, more muscle in the guitars and more great songs from Jeremy Messersmith, Minnesota's current (and Current) favorite son.
But this time, we're not alone in a one-radio-station crusade to spread Jeremy's music far and wide. While he's been making friends all along the way, now that he's signed to Glassnote Records, Jeremy is starting to get attention from some of the biggest media outlets in music. You can take our word for it, or check this out:
Rolling Stone calls "Ghost," the first single, a "hauntingly contagious number," lauding the album while debuting the video; meanwhile, NPR Music gushes "Heart Murmurs is no less than an attempt to craft a new batch of pop standards." As much as we love Jeremy at the Current, we've probably never put him in Cole Porter territory!
In a record full of big songs, Heart Murmurs announces its arrival with "It's Only Dancing," and when the guitar opens up and Andy Thompson's drums kick in, it's the closest thing to a roll-down-the-window summer jam that Jeremy's ever produced. From there you get to Current singles and other potential radio hits like "Heidi," "Tourniquet" and "Ghost."
Some of my favorite moments on the album are smaller and more intimate. "I Want to be Your One Night Stand" could be a theme for vow-renewing couples deep into the 21st century, while "Steve" is a minor classic, describing a best friend offering to take a relationship to a new place, with enough missing pronouns of gender and sexuality to leave a lot open to interpretation. It's a song Jeremy has played live for the past few years, and while it came across as a clever novelty that always got a laugh in the past, particularly when sung at a Current morning show broadcast ("kiss me under the moonlight / won't you, Steve?"), slowed down slightly with a piano and strings accompaniment for the album, it's transformed into a song that nails the ache, humanity and vulnerability of that moment of exposing your heart to someone you care about.
And now with Heart Murmurs heading out to the big world, it remains to be seen if Jeremy will become that kind of mega-artist we've thought he could be for so long. Will the world adopt him and hold him as dear as we have? Does it even matter? If he continues to make albums as strong as Heart Murmurs, he will join the pantheon of great Minnesota songsmiths — Bob Dylan, Paul Westerberg, Gary Louris, Dan Wilson. He's ours, but we're more than happy to share his music with the world. Heart Murmurs is an evolution of Jeremy Messsersmith as an artist and a great record to — like the narrator in "Steve" — take that bold step and offer oneself into an exciting, scary and unknowable future.
Have you listened to the album? What do you think of it? Share your thoughts in the comments section below.
Resources
Related Stories
---
comments powered by

Disqus