The Sporting Life with Michael Rand: Flip Saunders Hires Himself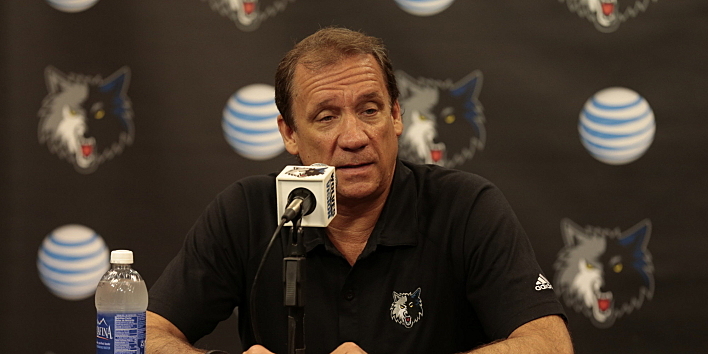 Every Monday at 8:30am StarTribune sports writer Michael Rand stops into the Morning Show to share the latest news in Sports.
Today Michael Rand chatted with The Morning Show's Jill Riley and Steve Seel about:
1) Meet the new boss ... Same as the old boss. The new coach of the Wolves is ... Flip Saunders. Yep, he hired himself. What does it mean? We will explore that and more.
2) The Twins shocked the world, or at least our corner of it, by signing power hitter Kendrys Morales on Sunday. Do they fancy themselves contenders? Apparently so.
3) The World Cup starts on Thursday. We can talk about the U.S. squad, which is in the "group of death," which thankfully involves no actual dying.
Michael Rand writes about Sports for the StarTribune in his blog RandBall. You can also follow Michael on Twitter.
Related Stories
---
comments powered by

Disqus