Top 89 Local Songs of 2014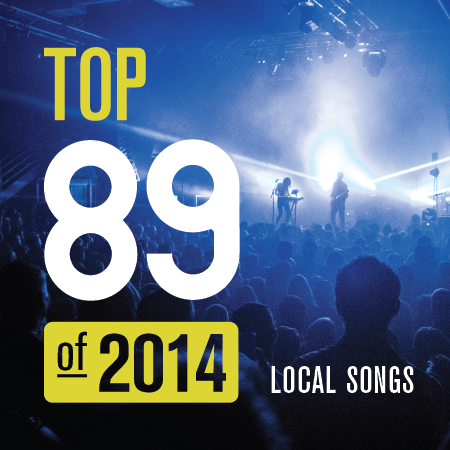 We asked, you voted! All December long you, the local music lover, voted for your favorite Minnesota songs released in 2014, and the results are in!
We'll count down to the top 89 local songs of 2014 as voted by listeners of The Current on Local Current, our all Minnesota music stream, tomorrow, Dec. 30 from 8 a.m. to 2 p.m. Last night host David Campbell revealed the top 25 local songs of 2014 on the Local Show. Here are those results:
Top 89 Local Songs of 2014
Related Stories
Top 89 Sons of 2014 Join us for our annual countdown of the best music according to The Current's audience! We'll count down the Top 89 songs from 4 p.m. to midnight New Year's Eve and again starting at 10 a.m. CST on New Year's Day. Happy New Year!
Top 89 of 2014: The Current Staff Picks It's time to vote your Top 89 of 2014, but with so much amazing music coming out this year, perhaps you want a little help narrowing the field. Have a look at what The Current's staffers chose as their favorites as you put together your list.