Motion City Soundtrack debut "Lose Control" from the forthcoming 'Panic Stations'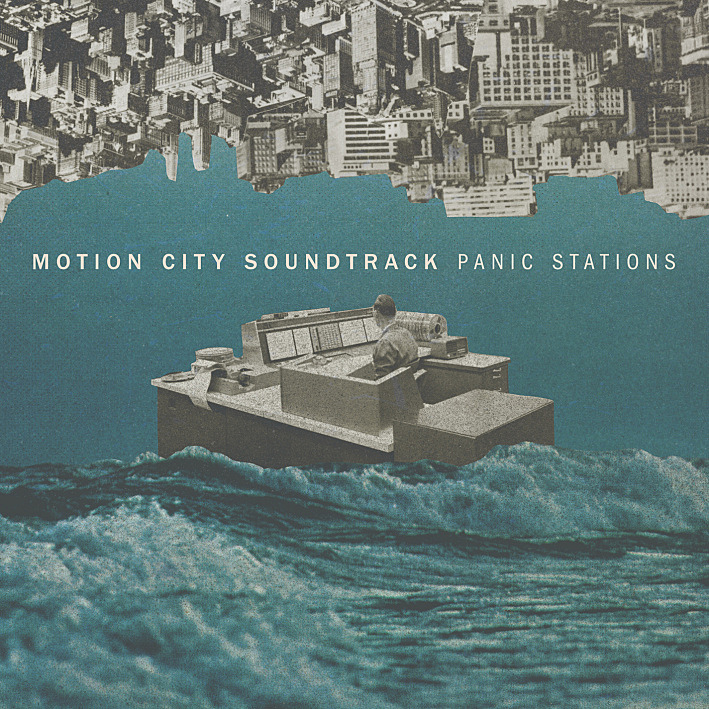 Listen to "Lose Control," the second single from the forthcoming Motion City Soundtrack album Panic Stations at the link above.
Recorded at Minnesota's Seedy Underbelly recording studio (formerly known as Pachyderm Studio), Panic Stations is a document of the band bringing their buoyant live sound to a studio album. The song "Lose Control" is a rousing, sing-along anthem that reinforces that operating principle.
Contrasted with the rock 'n' roll core of "TKO," (watch the band perform the new song live in The Current's studio) "Lose Control" starts out simple but builds into an intense, emotional chorus that will undoubtedly have thousands of fans singing along during at tour dates yet to come.
"When we were all younger it was like we just wrote and made music," frontman Justin Pierre says. "We would get together in the practice space and just start playing. Somebody would start and everyone else would join in. And we started overthinking everything slowly over time. This was about trying to forget everything we'd learned and going back to the fresh, new feeling. Once the music is written and recorded, you can get back to the other, more complicated aspects of being in a band."
To help capture the energy of a Motion City Soundtrack show, the band turned to producer John Agnello, known for working with legendary independent acts like Dinosaur Jr., Walt Mink and Sonic Youth. He suggested the band record the tracks for the album live — something the band had never done before. "Even fans have said we sound better live than we do on record," Pierre says. "So we decided to try it and capture that kind of feeling. We knew them and we played them over and over again. We recorded them in 14 days, which is the shortest amount of time we've spent on a record."
Panic Stations — a reference to nautical terminology; a command somewhere between "All hands on deck" and "Abandon ship" — succeeds by not overthinking anything. Many of the songs make references to water or the ocean, but the overarching idea is about letting go and not being immobilized by your own thoughts.
Pierre says "We're just having fun again. It's not that we weren't before, but everything seems so fresh and new on this album. I feel like Go is the end of one thing and Panic Stations is the beginning of another, and it's exciting to get to open the next chapter of Motion City Soundtrack's career."
Related Stories
2 Photos
Seedy Underbelly --formerly Pachyderm -- Studio, where 'Panic Stations' was recorded

(MPR Photo / Nate Ryan

)

Jesse Johnson and Justin Pierre of Motion City Soundtrack perform at the Varsity Theater for the 'Commit this to Memory' 10th Anniversary tour.

(MPR Photo / Bridget Bennett

)
View 1 more photos