Album Review: Low - The Invisible Way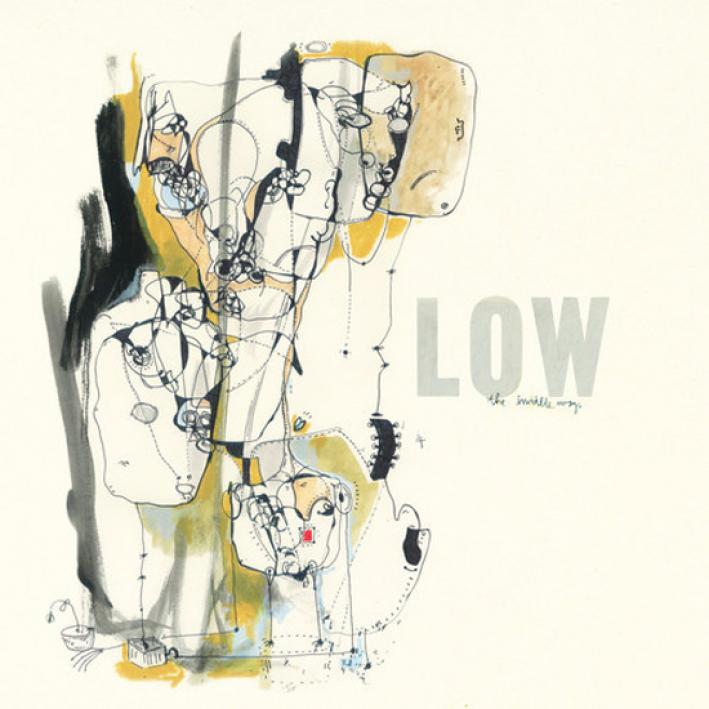 Contribute today and get The Invisible Way by Low as a thank-you gift.
Low are celebrating a few landmarks with their latest album, The Invisible Way: It's the Duluth trio's 10th studio recording, and it marks their 20th anniversary as a band. To celebrate, they teamed up with Jeff Tweedy of Wilco to produce a record that highlights their strengths. There's emotional tension, slow-burning intensity, and heart-wrenchingly minimalist vocals traded off between frontman Alan Sparhawk and his wife and bandmate Mimi Parker.
In fact, perhaps the most notable thing about The Invisible Way is just how much Mimi Parker's voice is highlighted this time around. She sings lead vocals on five of the album's 11 tracks, including the riveting "Holy Ghost" and the jumpy "Just Make It Stop," and the way the tracks are sequenced gives the listener the impression that she and Sparhawk are taking turns stepping up to the mic to take the lead. It's that beautiful dance of give-and-take between the duo that ultimately defines the album.
"Now I don't know much, but I can tell when something's wrong / And something's wrong," she states plainly on "Holy Ghost," one of the album's sparsest and most introspective tracks. Though the rest of the song is a reflection on her faith, in that moment Parker sounds very much like a wife speaking to her husband about where his head is at. In the next song, Sparhawk seems to reply with the line, "I see beyond the smile / Cheat and lie, I'm not blind / Suicide, still I'll be here tomorrow / so leave it alone." There is a tendency with such intimate music to attempt to extrapolate lyrics like these into real-world implications, but the wonderful thing about Sparhawk and Parker's lyrics is that they are left just vague enough that they could be about many things. Are they singing about their spirituality? A strained friendship? Each other? There's no way to tell for sure, and that's kind of the point.
With fewer bells and whistles than their last few records, the instrumentation of The Invisible Way also helps to bring the lyrics and the mood to the forefront. Whereas 2005's The Great Destroyer built up a wall of noise and 2011's C'mon toyed with pop, this album strips Low's sound down to its roots. Most songs are centered around simple piano, bass (played by Sparhawk's Retribution Gospel Choir bandmate Steve Garrington) and drum arrangements, with only one track--the dynamic "On My Own"--employing an electric guitar instead of an acoustic. As a producer, Jeff Tweedy seems to have stayed out of the way for the most part; his largest contribution was helping to shape the vibe of the record, and he succeeded in capturing both the band's aesthetic and the magnetism of their live shows.
Low will bring their new material to the Fitzgerald Theater this Saturday for a 20th anniversary concert, and I'm particularly interested in seeing how these songs from The Invisible Way come across in that setting. In some ways, their work on the new album feels like the closing of a grandiose, career-spanning circle; Low have taken many sonic twists and turns over the years, and it's time to bring it all back home.
Resources
Related Stories