New Hot's 15 most anticipated albums of 2014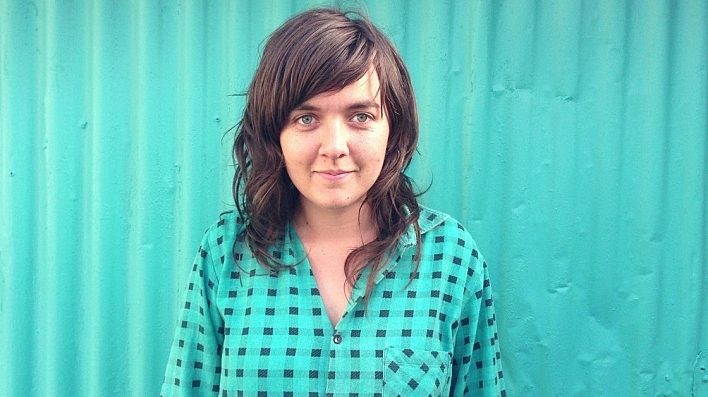 Now that the year-end lists have finally settled it's time to build up excitement for what's to come, so The Current's Music Director and New Hot host, David Safar, has put together a list of the most anticipated albums of 2014. Some albums come from familiar artists with definite release dates, some have only European or Australian releases and some came out in late 2013 but have only just begun to make their big splash in the new year.
Listen to tracks from New Hot's most anticipated albums of 2014 and get the 4-1-1 on all the artists from your host, David Safar.
Playlist
Courtney Barnett — "Avant Gardener"
The Double EP: A Sea of Split Peas released Oct. 14, 2013 (Europe/Australia)
Silversun Pickups — "Cannibal"
The Singles Collection out Feb. 25
KINS — "Mockasin's"
Kins
Strange Names "Ricochet"
Common Attraction
Strange Names play The Current's 9th Birthday Party at First Avenue on Jan. 24
Jeremy Messersmith — "Ghost"
Heart Murmurs out Feb. 4
Angel Olsen — "Forgiven/Forgotten"
Burn Your Fire For No Witness out Feb. 18
Dum Dum Girls — "Lost Boys and Girls Club"
Too True out Jan. 28
Speedy Ortiz — "Everything's Bigger"
New Real Hair EP out Feb. 11
Stephen Malkmus And The Jicks — "Lariat"
Wig Out At Jagbags released Jan. 6
Thumpers — "Unkinder (A Tougher Love)"
Unkinder EP

The Dead Weather — "Open Up (That's Enough)"
Single
Painted Palms — "Spinning Signs"
Forever out Jan. 14
Temples — "Shelter Song"
Sun Structures out Feb. 10
TOY — "Endlessly"
Join The Dots released Dec. 10
You can grab a free mp3 of "Endlessly" via The Current's Song of the Day feature
Broken Bells — "Holding On For Life"
After The Disco out Jan. 14
Related Stories
Darkside bring minimalist dance music to the spotlight for New Hot Darkside makes dance music. That's their motto, even if their string of usually sub-100bpm tracks might make for a more intimate affair, rather than club bangers. But the duo of Nicolas Jaar and Dave Harrington have a high-profile history of reimagining the way dance music sounds, and we imagine that the genre in 2014 will follow suit with the band's ideas.
New York duo Cults talk major labels, banking on buzz and indie peers on New Hot Couple Brian Oblivion and Madeline Follin were discovered by Columbia Records after posting a series of demos of their band Cults to Bandcamp. The ensuing hype machine created one of the more successful debut records of 2011. The two have since broken up, and as with all good musical relationships that come to an end, the ensuing creative energy has spawned a darker collection of pop songs for their sophomore album "Static."
---
comments powered by

Disqus